Synergy SB Cling Concentrate - 32oz yields 16 gallons per bottle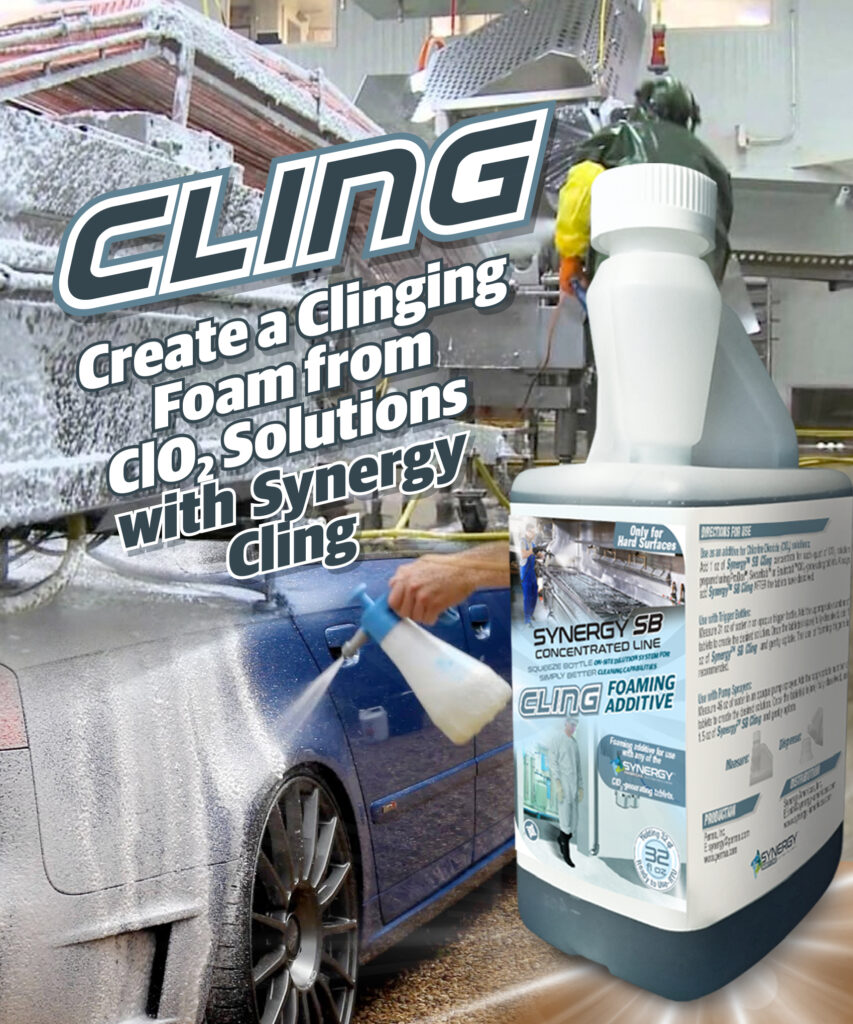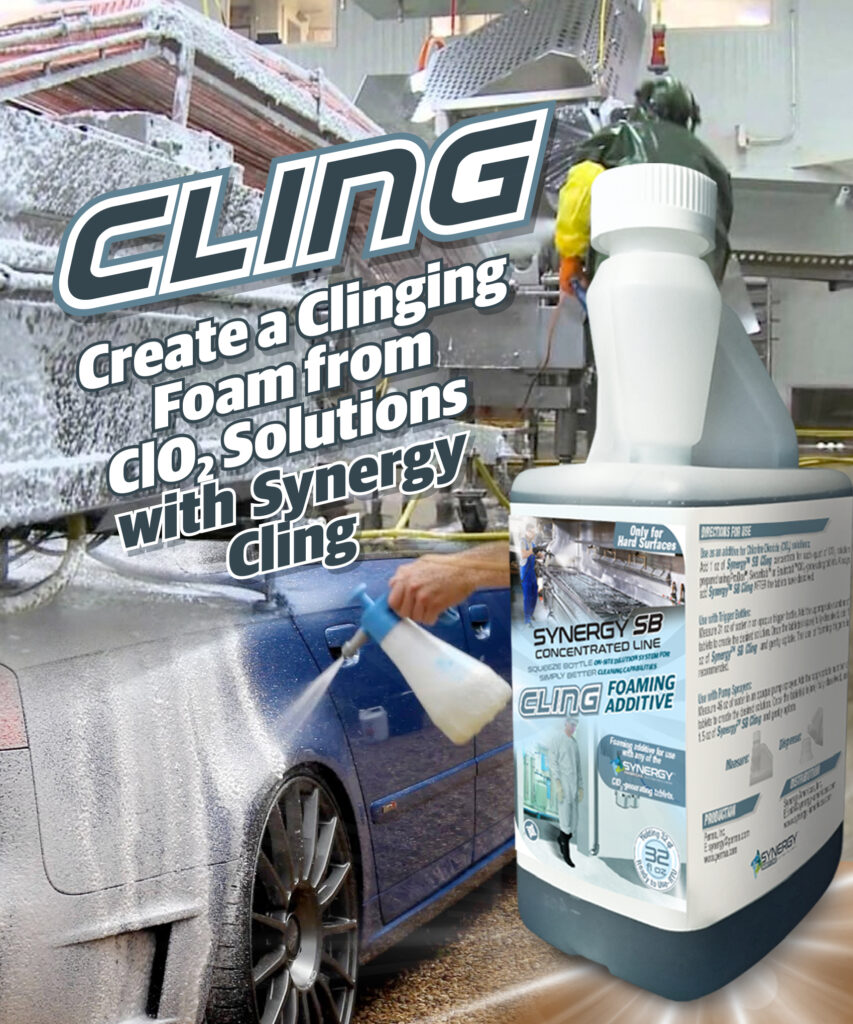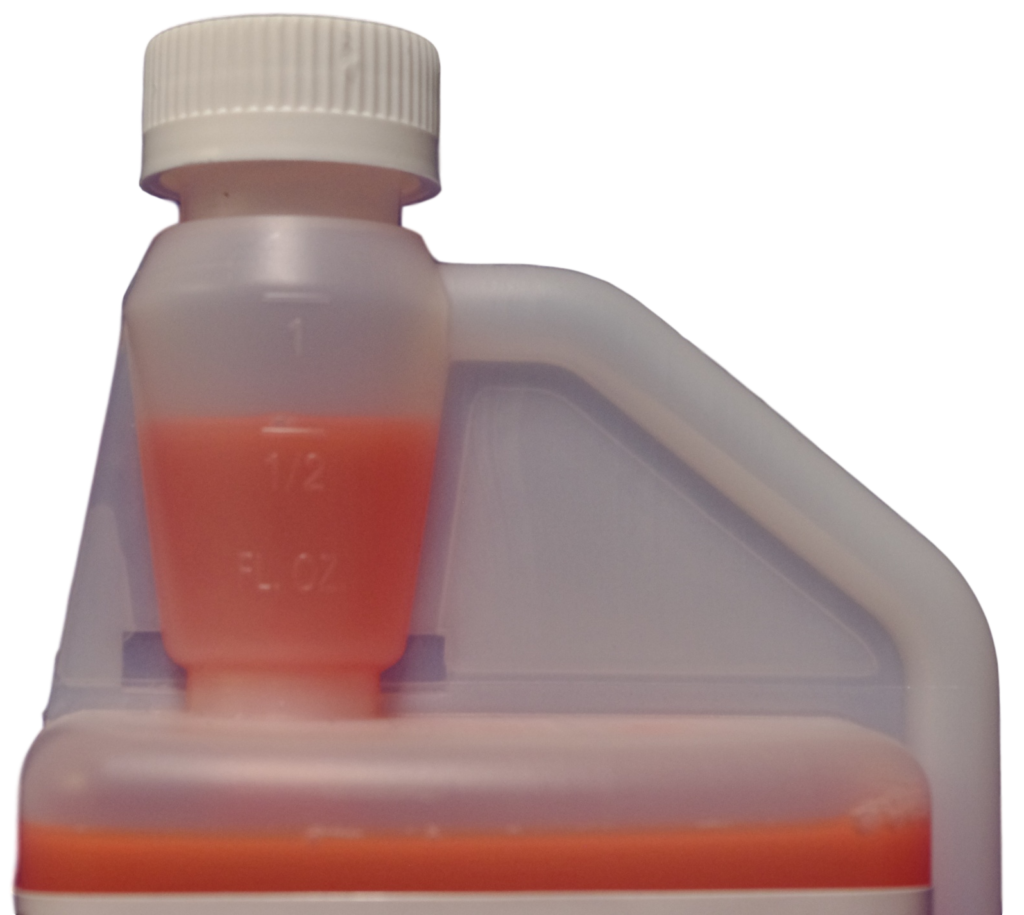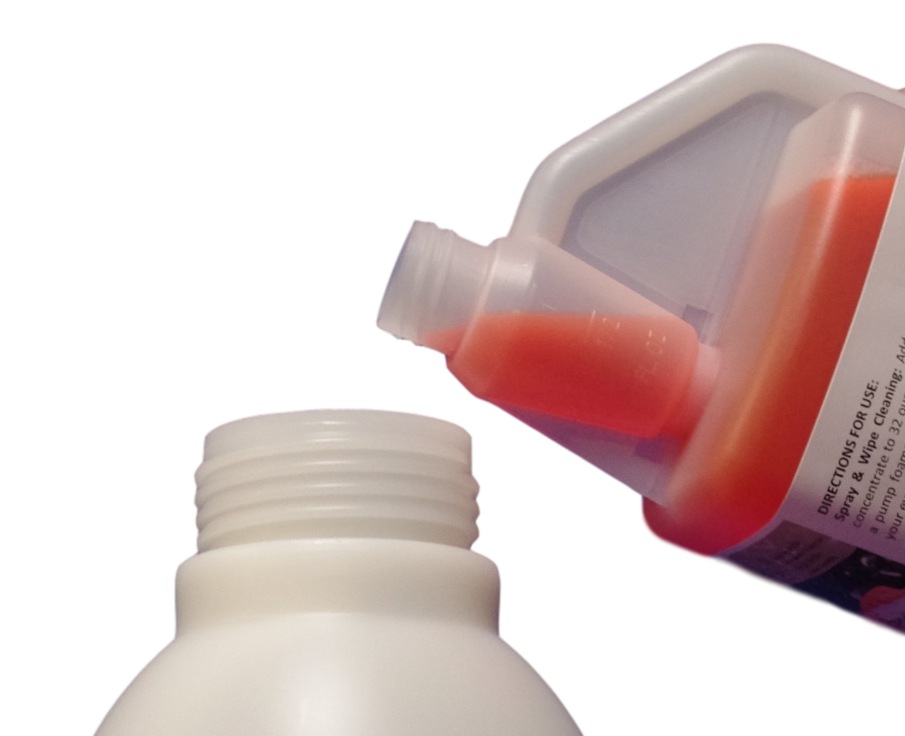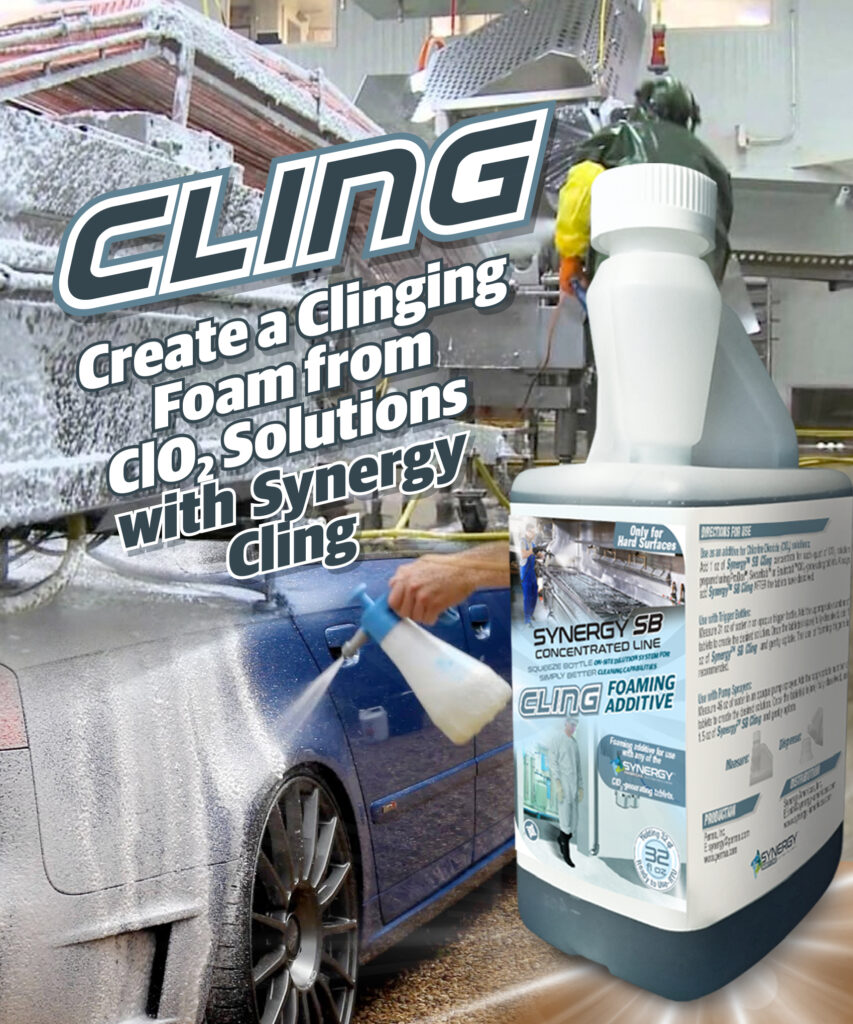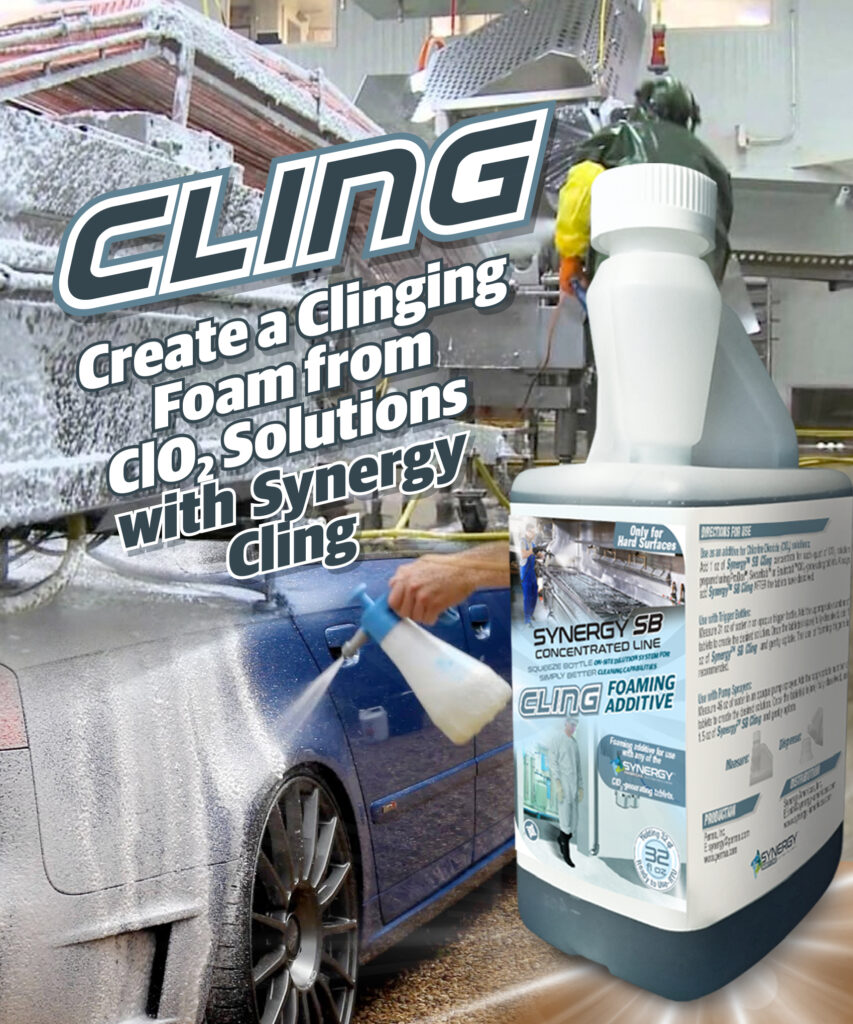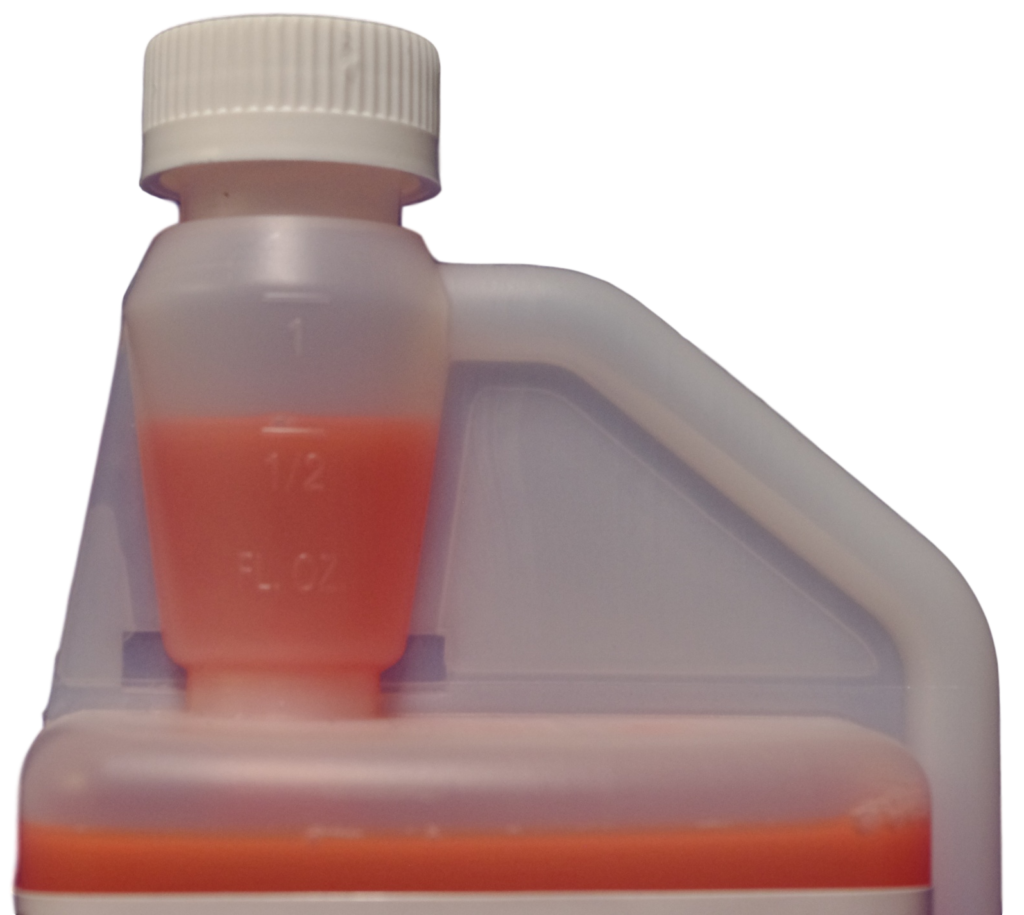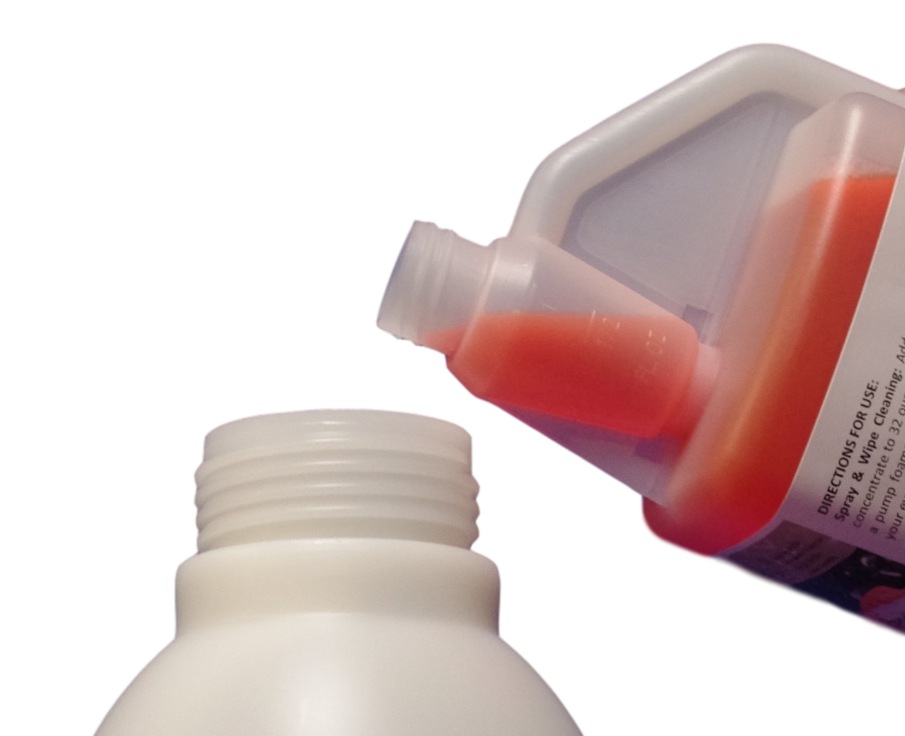 A one-time price of
$19.95
will be added to your order.
10000000
Synergy SB Solutions are designed to be a Simply Better line for Small Business in Squeeze Bottles.
Synergy SB Cling delivers tremendous volume in a portable, convenient and accurate dilution system. 
Squeeze the bottle to measure up to 1oz of concentrate to add to any concentration of ClO2 solution to generate a clinging foam. This product may be used on both HARD Surfaces - even vertical to increase dwell-time.
Use 1oz per quart of 100 ppm Envirotab to clean & deodorize common hard surfaces
Use 1oz per quart to 400 ppm Envirotab to increase dwell-time when looking to remove mold & mildew stains 
The safety, portability and accuracy of our bottles makes this perfect for auto detailers, contract cleaners, property management companies and contractors. 
Follow this LINK to Download our Product Specification Sheet
Follow this LINK to Download our Safety Data Sheet for this Product
Related Products
←

→

Save hand stress and improve productivity with this 1 liter pump foamer-sprayer.

The Synergy Pump Foamer allows you to take any of our Synergy Solutions and quickly and easily turn them into a clinging foam. 

It even works with our ClO2 tablets when Synergy SB Cling is added to the solution (see attached specifications for more information). 

Perfect for janitorial cleaner, BSC's auto detailers, contract cleaners, property management companies and more!

Maximum quantity exceeded

Minimum purchase amount of 0 is required

Save hand stress and improve productivity with this 1 liter pump foamer-sprayer.

The Synergy Pump Foamer allows you to take any of our Synergy Solutions and quickly and easily turn them into a clinging foam. 

It even works with our ClO2 tablets when Synergy SB Cling is added to the solution (see attached specifications for more information). 

Perfect for janitorial cleaner, BSC's auto detailers, contract cleaners, property management companies and more!

Successfully Added to your Shopping Cart

←

→

Synergy SB Solutions are designed to be a Simply Better line for Small Business in Squeeze Bottles.
Synergy Soil Break is highly concentrated, mildly alkaline deep cleaner for use in any space - and on both hard and soft surfaces.
Also creates a phenomenal microfiber cleaner with just 1/2-1oz per quart of water, and a carpet & upholstery pretreat with 1oz per quart.
Comes in cases of 6 x 32oz bottles that can create up to 192 quarts of RTU cleaner.

Perfect for auto detailers, contract cleaners, property management companies and more!

Synergy SB Solutions are designed to be a Simply Better line for Small Business in Squeeze Bottles.
Synergy Soil Break is highly concentrated, mildly alkaline deep cleaner for use in any space - and on both hard and soft surfaces.
Also creates a phenomenal microfiber cleaner with just 1/2-1oz per quart of water, and a carpet & upholstery pretreat with 1oz per quart.
Comes in cases of 6 x 32oz bottles that can create up to 192 quarts of RTU cleaner.

Perfect for auto detailers, contract cleaners, property management companies and more!

Successfully Added to your Shopping Cart

←

→

Synergy Micro stands for 'Professional Grade'!
Our microfiber cleaning cloths are a minimum of 50% thicker and denser than a BIG-BOX bargain towel, giving your at least 2-3 times the life and significantly higher cleaning efficiencies.
Our 12" x 12" towels are designed for healthcare applications and for those with small hands.
Our 14" x 14" towels are designed for housekeeping and custodial cleaners, and for those with larger hands.
We stock 16" x 16" (and up) in our automotive division (Bio-Bombs.com) so don't hesitate to shop there as well!

Synergy Micro stands for 'Professional Grade'!
Our microfiber cleaning cloths are a minimum of 50% thicker and denser than a BIG-BOX bargain towel, giving your at least 2-3 times the life and significantly higher cleaning efficiencies.
Our 12" x 12" towels are designed for healthcare applications and for those with small hands.
Our 14" x 14" towels are designed for housekeeping and custodial cleaners, and for those with larger hands.
We stock 16" x 16" (and up) in our automotive division (Bio-Bombs.com) so don't hesitate to shop there as well!

OUT OF STOCK

OUT OF STOCK

Successfully Added to your Shopping Cart